Webteam
Christmas Message 2021 from Hendry Ponniah
"Do not be afraid. I bring you good news of great joy that will be for all the people. Today in the town of David a Saviour has been born to you; he is Christ the Lord."
Luke 2:10 — 11
Each and every day, we are bombarded with the news of Covid (especially the latest Omicron
variant);people suffering loneliness and mental health issues; economic downturn and the rising
cost of living; natural disasters, wars and conflicts; political instability at home and abroad; and,
not least, the global climate crisis.
In the face of all of this, how can we bring hope to these seemingly hopeless situations?
Christmas time brings Hope, and Love, and Peace, and Comfort and Joy. Let us strive towards
making the world a better place.
As significant as Jesus' birth was for the future of the world, God did not splash it across the skies
for all of Israel to see. Instead the hosts of Heaven appeared to shepherds out in the fields, while
wise men read the signs in the sky. In fact, the great work of God's salvation was birthed through
the consent of one girl, Mary, who obediently agreed to be "the servant of the Lord".
We can learn many lessons from Mary. She was almost certainly a teenager when the angel
Gabriel came to her with the news that she would give birth to a baby that would be given the
throne of David and a never-ending kingdom. How much did Mary understand what that really
meant? Did she have any idea of the pain and sorrow that awaited her at the foot of the cross?
But Mary did understand that God had chosen her and, by showing His favour, was mindful of
her humble state and was going to do something that was not possible without God. She realised
that God was doing something tremendous for her people, by fulfilling the promises, hopes and
longings of the people for his presence and rule. And she understood that God was asking her to
be part of that work. Mary simply answered, "I am the Lord's servant" . She consented to what
God wanted to do through her: "May it be as you have said". Luke 1:38
When we look back on this year of 2021, or forward into next year, whether in our personal lives
or the life of the nation, we may wonder if life really can really be different from what we have
experienced so far. Or if God can, indeed, bring about real change. But Advent and Christmas
remind us that God has already given the world the greatest gift to meet its deepest longings.
God is personally mindful of each one of us and constantly shows us his favour and grace.
Like Mary, we are challenged to see what the Lord is doing in our midst and to consent to being a
part of this, allowing him to work through us. Are you willing? Never forget that "The smallest
good deed is better than the greatest intention" . What can you do?
Be a Giver We can make time for those who are struggling with loneliness. We can offer gifts of food and clothing to the needy. But let us also offer our talents and skills to bless those with varied needs.
Be an Encourager Let us make a point of visiting and encouraging our friends.
And if that is not possible, we can send a card, an e-card, a text message or phone them. Such simple acts of
encouragement can be so important and uplifting to the recipients.
Be a Doer Get involved in a Food Bank or Food Share, Christians Against Poverty, Action for Children, Water Aid, or join a campaign on tackling Climate Change. Or volunteer at your local Church Café or Drop-in Centre.

O little town of Bethlehem, how still we see thee lie!
Above thy deep and dreamless sleep the silent stars go by.
Yet in thy dark streets shineth, the everlasting light;
The hopes and fears of all the years are met in thee tonight.
O holy Child of Bethlehem, descend to us, we pray;
cast out our sin and enter in, be born in us today!
We hear the Christmas angels the great glad tidings tell;
O come to us, abide with us, our Lord Immanuel!

My family joins me in wishing you great joy in the miracle of Christmas and the wonder of our
Saviour's love. Have a joyful Christmas and a blessed New Year.
Rev. Hendry Ponniah
You may also be interested in
Calendar
News stories
Faith Space new times
Webteam
Hendry's Christmas Message
Webteam
John Fletcher School Governor
Webteam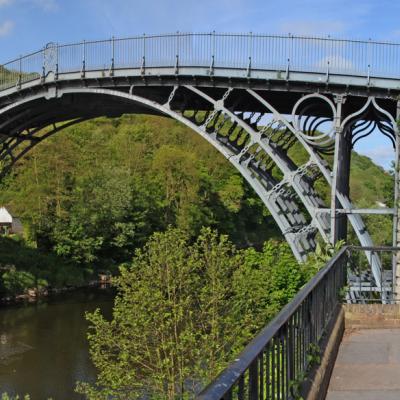 Telford Methodist Circuit
Webteam
Publications

Christmas Service Telford
PDF file

Plan dec
PDF file

Model Church Safeguarding Policy
Word file

Circuit Safeguarding Policy
Word file